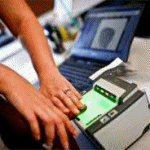 We screen applicants electronically through digital fingerprinting technology. 
Your screening will usually clear in 24-72 hours, depending on the quality of your fingerprints and any past criminal history.
 We provide Level 2 Live scan fingerprinting services for AHCA, DCF, Mortgage Brokers, Real Estate Sales/Brokers/Appraisers,   Construction, Community Managers,  Physicians, Pharmacists, Child Care Workers, Talent Agencies,  Athletic Agencies,  Employee Leasing, Alcohol and Tobacco Licensing, Home Inspections,  Mold Remediation/Assessment, Military Spouse, Nursing Licensing Requirements, Medicaid Billing Requirements, Adoptions, Department of Health, Auto Dealers, and more.
Our office phone links are below, or you can email customer service here.

Click the Phone Icon to call.
Palm Beach County Office
4910 Dyer Blvd
Riviera Beach, FL 33407
Click here for Appointments
10am-3pm M-F
Martin County Office
5534 S Kanner Highway
Stuart,FL 34997
 Click here for Appointments
8am-11:00pm M-W ** Other appointment dates and times available upon request
Jacksonville Office
Jacksonville FL 32207
Click here for appointments
10am-3pm M-F

Click HERE for AFTER HOURS appointments
subject to staff confirmation
MASK Optional FOR your screening appointment!
If you suffer from ANY OF THE FOLLOWING SYMPTOMS:
COUGH, SNEEZE, SORE THROAT, RUNNY NOSE, FEVER, ANY COLD/FLU TYPE SYMPTOMS
Please call the screening location and reschedule the appointment for another day.